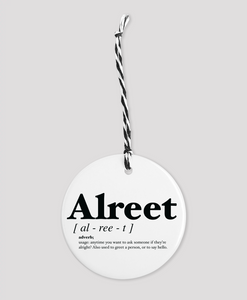 The Perfect Ceramic Christmas Tree Decoration, Designed & Made in Newcastle Upon Tyne.
Reads: Alreet, [ al-ree-t ] adverb; usage: anytime you want to ask someone if they're alright? Also used to greet a person, or to say hello.
7.3cm round ceramic decoration

Finished with black & white soft cotton twine - festively Geordie!